Upcoming Events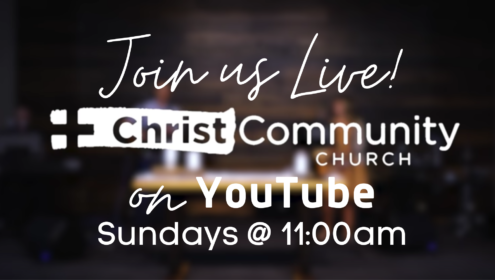 LIVE Worship
Sundays @ 11:00am
Our worship service is broadcast live at 11am on our YouTube channel. Go to our YouTube channel to join us on Sundays, or join us in person at either 9am or 11am.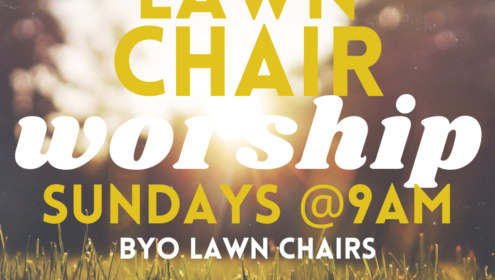 Lawn Chair (Outdoor) Worship
Ongoing Fall 2020 Sundays at 9am
Join us Sundays at 9am during the most pleasant season in Alabama. We will be gathering to worship OUTDOORS. Bring your own lawn chairs, as we have limited outdoor seating available. In case of inclement weather, we will put on masks and move inside. See you there.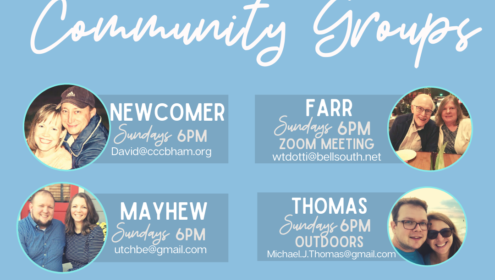 Fall 2020 Community Groups
Weekly on Sundays
Join us in-person, via zoom, or outdoors this fall for one of our weekly community groups. Details are in the image, or contact Butch Mayhew for more information about when/where our groups meet. Click here to read about our commitment to living in community with one another.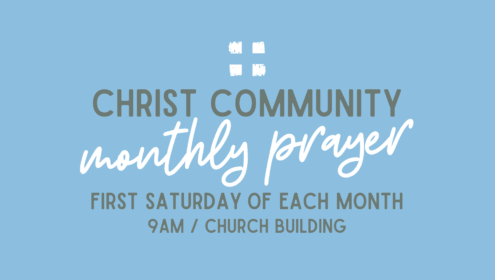 Monthly Prayer
First Saturday of Each Month
Join us the first Saturday of each month at 9am at the church building for prayer.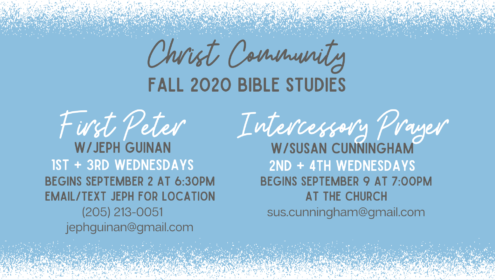 Fall 2020 Bible Studies
Wednesday Nights this Fall
We are studying 1 Peter and/or intercessory prayer. The 1 Peter study is for men, women, and teens; the Intercessory prayer study is women-only.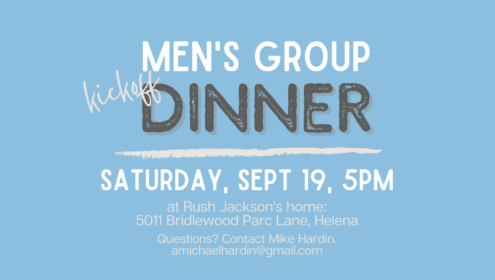 Men's Group
Kickoff Dinner: Sat, Sept 19
Men, join us Saturday, Sept 19 at 5pm for dinner. Location is Rush Jackson's home: 5011 Bridlewood Parc Lane, Helena. Contact Mike Hardin with questions.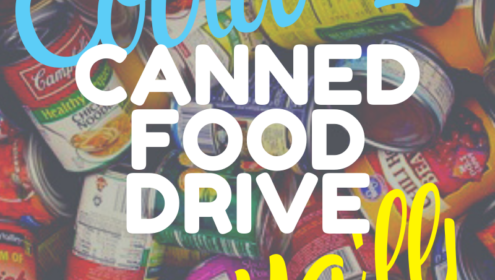 COVID-19 Canned Food Drive
ONGOING
As you know, we've partnered with Mt. Pleasant Baptist Church in the food pantry ministry they provide to local families. Please grab the needed supplies below and drop off at the church office during normal work hours. Food items needed:
Cut green beans, Baked beans, Chili, Ravioli, Vienna sausage, Spaghetti, Spaghetti sauce, Mixed vegetables