Upcoming Events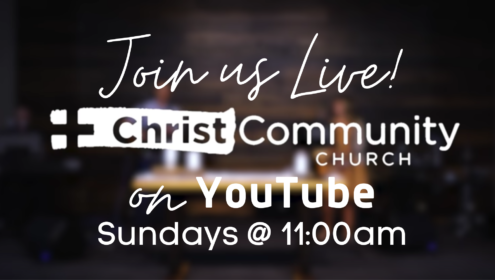 LIVE Worship
Sundays @ 11:00am
Our worship service is broadcast live at 11am on our YouTube channel. Go to our YouTube channel to join us on Sundays, or join us in person at either 9am or 11am.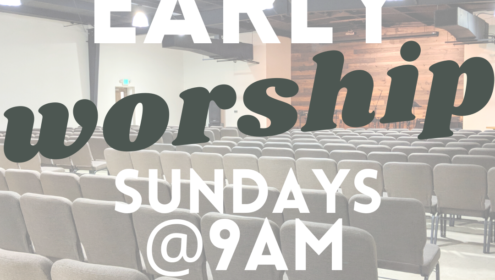 Early Worship
Winter Sundays at 9am
Join us Sundays at 9am for an early social-distanced worship service. We ask that participants wear masks for the duration of this service, removing them only during the sermon if seated.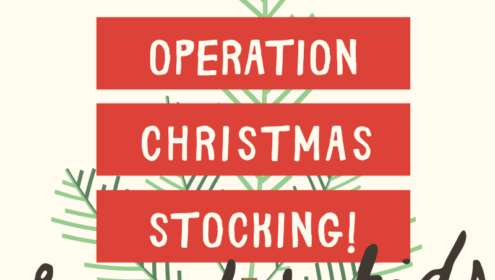 Operation Christmas Stocking
NOVEMBER 2020
Join us as we stuff stockings for teens in foster care. Stockings are due Nov 29, 2020. Read here for all the details!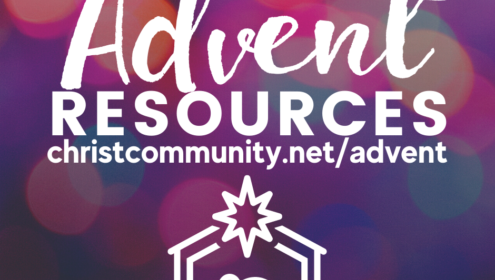 Advent
NOV 29 - DEC 25
Join us this Christmas season as we practice Advent together for family worship. Check out our Advent Resources page for ideas on personal, couples, or family worship during this very special season.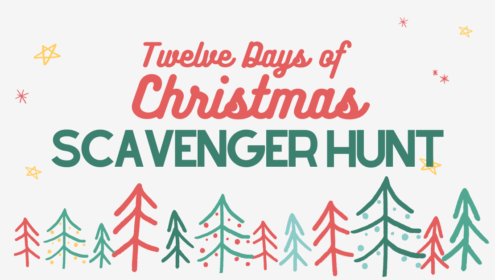 12 Days of Christmas Scavenger Hunt
Dec 11 - 23
Join us this Christmas for a family-friendly scavenger hunt. Read details from our webpage or Facebook Event. Share the fun with friends/neighbors!
Christmas Eve Candlelight Service
DEC 24 @ 4:30pm or 5:30pm
Join us this Christmas Eve for a family-friendly candlelight worship service. We are offering 2 times, due to COVID restrictions. Please reserve your family's time here.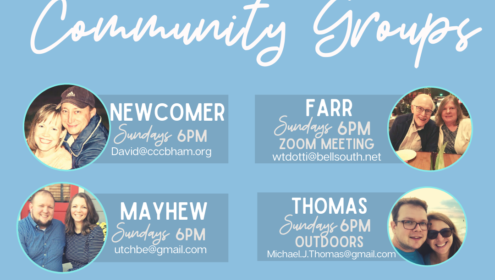 Fall 2020 Community Groups
Weekly on Sundays
Join us in-person, via zoom, or outdoors this fall for one of our weekly community groups. Details are in the image, or contact Butch Mayhew for more information about when/where our groups meet. Click here to read about our commitment to living in community with one another.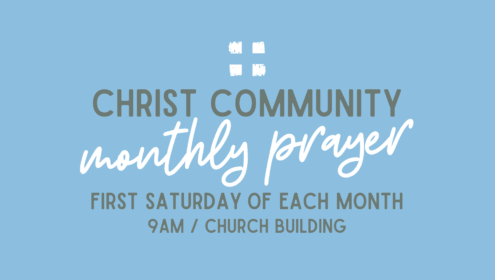 Monthly Prayer
First Saturday of Each Month
Join us the first Saturday of each month at 9am at the church building for prayer.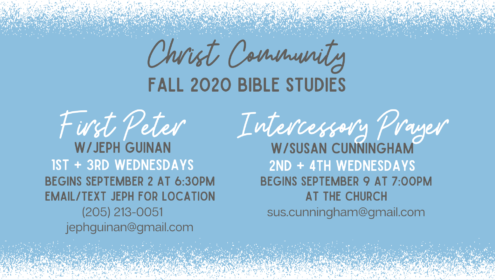 Fall 2020 Bible Studies
Wednesday Nights this Fall
We are studying 1 Peter and/or intercessory prayer. The 1 Peter study is for men, women, and teens; the Intercessory prayer study is women-only.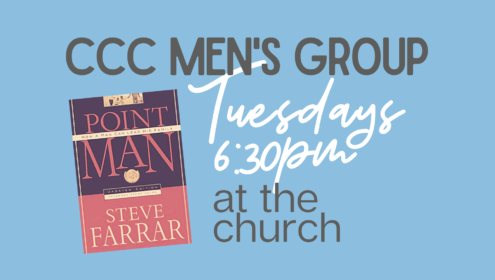 Men's Group
Tuesdays at 6:30pm
Men, join us each Tuesday at 6:30p at the church for fellowship & study. We're reading through Point Man by Steve Farrar. Contact Mike Hardin with questions.