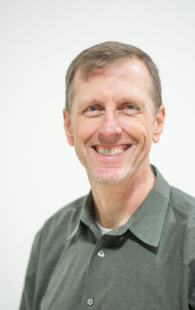 Phil Chambers - Pastor
Phil is married to Jennifer and father of FuYongLi, Lily, and Kate.
After growing up in Athens, GA, Phil moved to Birmingham, AL to attend Samford University where he received a degree in Marketing. Upon completion of his Master of Divinity degree, he moved to Brisbane, Australia to pioneer a university ministry for two years. He returned to Birmingham with a desire to see his city and the nations impacted with the reality of Jesus. He was involved in the formation of Christ Community in 2009 and continues as one of it's pastors. He finds great joy in discipling other men, teaching and preaching, living life with Jennifer and his daughters and watching people grow in their awe and love of God. His prayer is that Christ will become greater in all things.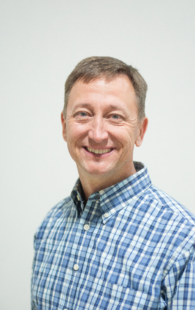 David Cunningham - Pastor
David grew up in Georgia before attending Samford University in Birmingham, AL. He's married to Susan and has four children. In 1998 David and Susan moved to Brisbane, Australia with Mission to the World to serve Christ in university ministry and church planting. After thirteen years of service in Australia, David joined Christ Community's ministry team to help them fulfill their vision of "Making Disciples Who Make Much of Jesus in all nations." David's desire is to see people grasp the "amazing-ness" of God's grace in Christ and for it to transform the way they view God, themselves, and the world.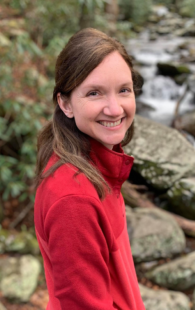 Emily Young - Administrative Assitant
Emily was born in Massachusetts, but grew up in Gulf Breeze, FL. She moved to Birmingham in 2000 with her husband, Andrew, a pilot. Together, they have 3 adult children. Emily is a "retired" homeschool teacher. She's worked on church administrations before, and now she's lending her gifts and skills to Christ Community.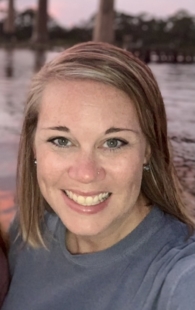 Ellen Chandlee - Preschool & Children's Director
Ellen is married to Evan, and they have two children: Opal and Dean. Ellen is a native of Alabama, and attended the University of Montevallo. Her passion is bringing the love of Christ to the hearts and minds of children. In her free time, she loves cake decorating for family and friends. Her prayer is that the children of Christ Community would know Jesus as Lord, would grow in their knowledge and love for Him, and would serve Him throughout their lives.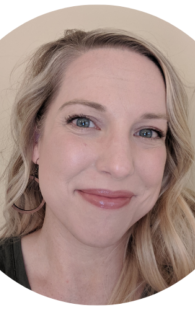 Caroline Dempsey - Communications Coordinator
Caroline is married to Don, and they have one child, Anna. Born in the mountains of East Tennessee, Caroline grew up in sunny Clearwater, FL. Caroline attended Samford University as well as Lee University and graduated with a Master's in Teaching English and TESOL (Teaching English to Speakers of Other Languages). Caroline started her professional ESL and ministry career living in East Asia and working cross-culturally. The Dempseys have been members of Christ Community since 2014, and she loves doing graphics, managing social media, and tracking that ever-moving target of online communications/marketing. She loves a good, inductive Bible study, and she particularly loves horses, reading, and being outdoors.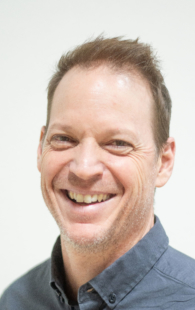 Allen Barlow - Worship Leader
Originally from West Virginia, Allen grew up in Birmingham, Alabama. He's a graduate of the University of Montevallo with a BM in guitar performance. He has been a music instructor since 1992, a touring performer and is the owner of Homewood School of Music. He has a real passion for showing the love of Christ to others through music ministry, education and performance. Allen and his wife Amy have been married since 1995. They've lived in Pelham since 2001 along with their 3 kids, Laney, Jude and Zane.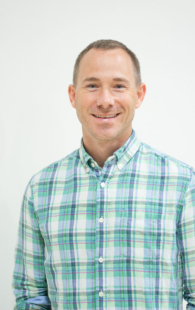 Will Patridge - Facility Director
Will grew up in Birmingham and attended the University of Montevallo. He currently works full time for Hoover City Schools as a teacher and soccer coach, and he also works for Birmingham United SA as a staff soccer coach. When Will is away from work, he finds joy in teaching, learning, working with his hands, and spending time with his wife, Heather, and his three children, Hudson, Clara, and Van.